WEEK 11: UNITED WE STREAM AUSTRALIA PRESENTS NINA LAS VEGAS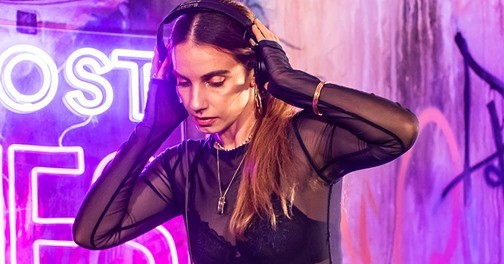 We're so excited for Nina Las Vegas' United We Stream Australia DJ set, coming to you from Mangoplah – a small town 36 kilometres south of Nina's hometown of Wagga Wagga, NSW. Not only is it your chance to see one of Australia's top DJs perform, but you'll also be able to witness the beauty of regional NSW.

Located in the Riverina region of New South Wales, Australia, Mangoplah means "Kooris singing" in the local Wiradjuri language.100% of donations raised via this stream will be going to HEAPS DECENT – an Australian organisation empowering diverse young people to express their creativity through music and multimedia.Nina Las Vegas x United We Stream Australia. Saturday August 29 12:10am (LA) // 3:10am (NYC) // 8:10am (London) // 9:10am (Berlin) // 12:40pm (Mumbai) // 3:10pm (Singapore) // 5:10pm (AEST).

Week 11 Schedule:

Sunday 29th August
8:10am – Nina Las Vegas – Mangoplah – United We Stream Australia

A movement that started in Berlin during lockdown that has spread to 83 cities around the world, United We Stream Brighton continues to showcase the music, culture and free-thinking rainbow infused spirit to viewers at home, whilst raising money to support the city's nightlife, cultural organisations and charities.
The idea is for locals as well as people around the world to enjoy and experience Brighton's music, art and culture through the website and social platforms. United We Stream Brighton is free, but with donations welcome, and all proceeds will go to support night-time economy businesses and cultural organisations across Brighton & Hove as well as contributing to the fight against homelessness and the vital work undertaken by the Grassroots charity and Audio Active.
Please donate what you can to raise money for Brighton's nightlife, cultural organisations, charities and the fight against homelessness. https://www.justgiving.com/fundraising/brightonunitedwestream

Watch the live stream and find out more here:
Website: https://brighton.unitedwestream.org
Facebook: https://www.facebook.com/UnitedWeStreamBrighton
Instagram: https://www.instagram.com/unitedwestreambrighton
Youtube: https://www.youtube.com/watch?v=FoE25NcYTmM
Contact:
Nikki McNeill | Global Publicity
nikki@globalpublicity.co.uk