WEEK 5: SKINT RECORDS RETURNS PLUS SETS FROM DAVE SEAMAN AND DAVID MORALES
United We Stream Brighton continues to showcase some of the city's best local artists and venues with all All artist are performing for free to help raise money for the city's night-time economy, cultural organisations and charities.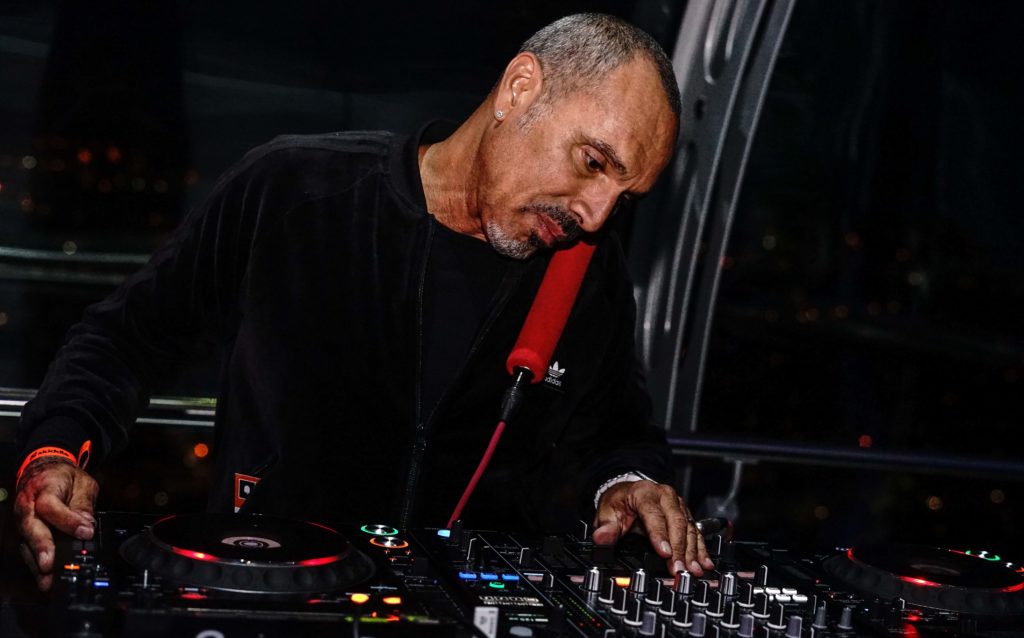 Week 5 sees the return of homegrown label SKINT on Friday 17th for another showcase of electronic music talent. In the spirit of the labels friends & family ethos, label boss Midfield General opens up with co-headliners and key Skint armoury Theo Kottis and Serge Santiago taking to the helm for another all killer line up.
On Saturday Dave Seaman takes over the streams with a special 2 hour guest set, followed by Mikee Hollywood at the i360 Cafe with Miles Atmos wrapping things up at The Brighton Centre.
On Sunday, Brighton Music Conference, the UK's foremost electronic music conference & networking event presents a David Morales set from BMC 2019 plus an exclusive interview with David Morales and a tour of his studio.
United We Stream has featured some amazing sets from artists including; Anthony Pappa, Anna Cee, Billy Nasty, Dense & Pika, DMC Champion JFB, Freestylers, Kideko, Krafty Kuts, Just Her, Lemon8, Lola, Martin Duffy (Primal Scream), Nadia, Prok & Fitch, Seamus Haji, Suze Rosser, Soyzi, Waze & Odyssey and takeovers from SKINT, Origin, Berlin and Junction 2.
The music will continue over the coming weeks including some bands, so keep an eye out on the website social media pages for the upcoming line ups. Acts to look forward to include;, CLT DRP, Demob Happy, Gary and The Yays, Janye Winstanley, Jarki Monno, Kinky Dangerous, Penelope Isles, Skinny Milk, Three Button Hand Me Down, Wax Works, Zoe Lyons and many more!
A movement that started in Berlin during lockdown that has spread to over 66 cities around the world, United We Stream Brighton continues to showcase the music, culture and free-thinking rainbow infused spirit to viewers at home, whilst raising money for the city's night-time economy, cultural organisations and charities.
The idea is for locals as well as people around the world to enjoy and experience Brighton's music, art and culture through the website and social platforms. United We Stream Brighton is free, but with donations welcome, and all proceeds will go to support night-time economy businesses and cultural organisations across Brighton & Hove as well as contributing to the fight against homelessness and the vital work undertaken by the Grassroots charity and Audio Active.
Please donate what you can to raise money for Brighton's nightlife, cultural organisations, charities and the fight against homelessness. https://www.justgiving.com/fundraising/brightonunitedwestream

Week 5 – Program Schedule:
Friday 17th July:
7pm: Lau:Ra – Home Stream – SKINT
8pm: Midfield General – Revenge Rooftop – SKINT
9pm: Theo Kottis – The Arch – SKINT
10pm: Serge Santiago – Home Stream – SKINT
Saturday 19th July:
7pm: Dave Seaman – Guest stream
8pm: Dave Seaman – Guest stream
9pm: Mikee Hollywood – i360 Bar
10pm: Miles Atmos – Brighton Centre

Sunday 20th July:
7pm: David Morales – i360 Pod – BMC Rewind
8pm: David Morales – 1 hour interview and tour of Studio – BMC

United We Stream Brighton will feature some of Brighton's most-loved venues, streaming music and performances every weekend uniting the city during the coronavirus pandemic. Initiated by Berlin-Brighton, The Brighton Music Conference, and Global Publicity, United we Stream Brighton joins Manchester to fly the flag for the UK music industry showcasing our talent to the world and reminding us of all the venues that are closed and we are missing during this time.

A report published last month by Oxford Economics and commissioned by the Creative Industries Federation, which was supported by UK Music, has suggested that without help, the music industry 'is projected to lose at least £3 billion in GVA (50 per cent) and 60 per cent of jobs (114,000)'. Therefore donating and joining the movement to support our music and culture in Brighton is essential.

Watch the live stream and find out more here:
Website: https://brighton.unitedwestream.org
Facebook: https://www.facebook.com/UnitedWeStreamBrighton
Instagram: https://www.instagram.com/unitedwestreambrighton
Youtube: https://www.youtube.com/watch?v=FoE25NcYTmM
Contact:
Nikki McNeill | Global Publicity
nikki@globalpublicity.co.uk