WEEK 8: DRUM & BASS, MR BONGO AND BIMM TAKE CENTRE STAGE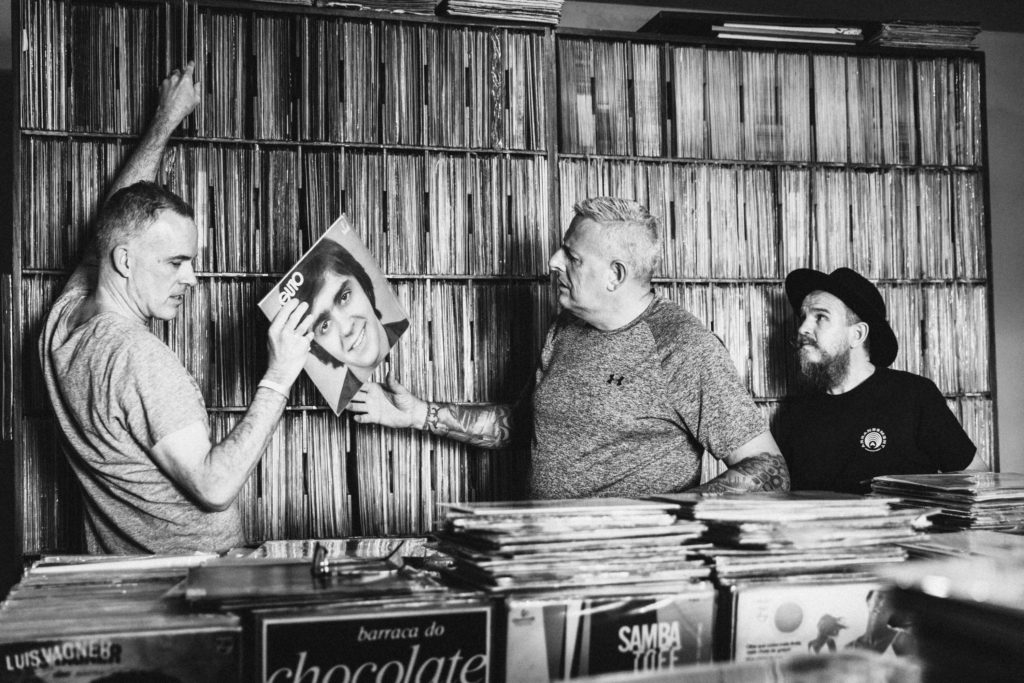 United We Stream Brighton continues to showcase some of the city's best local artists and venues to help raise money for local charities and to keep the city's nightlife alive.
Week 8 welcomes a very special stream on Friday from one of Brighton's most loved spaces, and an epic drum & bass session from The Volks straight into to your living room. The line up includes; Calyx & Teebee, Degs (dj set), Erb n Dub ft Eksman & Herbzie, Levela, Unglued.

On Saturday we head to Patterns for an eclectic line up presented by renowned record label and shop Mr Bongo. Kicking things off are Normanton Street, an unstoppable musical force combining elements of Jazz, Soul, R'n'B and Hip Hop, followed by some unique and diverse tunes from Dashia. Next up are indie-pop outfit RALPH TV, who Clash Magazine call "Slacker pop gems", their unique blend of evocative modern pop pays homage to the stylish romantic pop acts of the 80s, the likes of Prefab Sprout, Orange Juice and Aztec Camera. Mr Bongo head honchos deliver a sublime infusion mix of Brazilian, Latin, Reggae, African and Jazz infused-music. Contemporary jazz newcomers Ebi Soda, an invigorating mix of bustling rhythms, powerful piano chords and earworm melodies with DJ Format wrapping things up with some infectious soulful hip-hop breaks and beats.
On Sunday Europe's leading music college BIMM, presents an hour of lockdown performances along with original drama shorts by students from Brighton's IC Theatre, followed by entertaining and hilarious singing impressions from comedienne Jess Robinson.
Week 8 Schedule
Friday 7th August: The Volks Drum & Bass Sessions
7pm: Calyx & Teebee – The Volks
8pm: Degs (dj set) – The Volks
9pm: Erb n Dub ft Eksman & Herbzie  – The Volks
10pm: Levela – The Volks
11pm: Unglued – The Volks
Saturday 8th August: Mr Bongo Presents
6:15pm: Normanton Street
7pm: Dashia   
8:15pm: RALPH TV
9pm: Mr Bongo
10pm: Ebi Soda
10:45pm: DJ Format
Sunday 9th August: 
7pm: BIMM Presents
8pm: Jess Robinson – Komedia

UWS Brighton continues to grow with over 850,000 views, showcasing Brighton's talent to the world and reminding us of all the venues that are closed and we are missing during this time.
The music will continue over the coming weeks including more bands, so keep an eye out on the website social media pages for the upcoming line ups. Acts to look forward to include; Mystery Jets, Penelope Isles, Flyte, Bess Atwell, Electric Soft Parade, The Wytches, Egyptian Blue, LIME, Otzeki, Ebi Soda, Speelburg, CLT Drop, Skinny Milk, Wax Works, and many more!
A movement that started in Berlin during lockdown that has spread to over 74 cities around the world, United We Stream Brighton continues to showcase the music, culture and free-thinking rainbow infused spirit to viewers at home, whilst raising money to support the city's nightlife, cultural organisations and charities.
The idea is for locals as well as people around the world to enjoy and experience Brighton's music, art and culture through the website and social platforms. United We Stream Brighton is free, but with donations welcome, and all proceeds will go to support night-time economy businesses and cultural organisations across Brighton & Hove as well as contributing to the fight against homelessness and the vital work undertaken by the Grassroots charity and Audio Active.
Please donate what you can to raise money for Brighton's nightlife, cultural organisations, charities and the fight against homelessness.  https://www.justgiving.com/fundraising/brightonunitedwestream

Watch the live stream and find out more here:
Website: https://brighton.unitedwestream.org
Facebook: https://www.facebook.com/UnitedWeStreamBrighton
Instagram: https://www.instagram.com/unitedwestreambrighton 
Youtube: https://www.youtube.com/watch?v=FoE25NcYTmM

Contact:
Nikki McNeill | Global Publicity
nikki@globalpublicity.co.uk