WHY WE'RE SUPPORTING GRASSROOTS…
Brighton-based charity, Grassroots, is a UK leader in suicide prevention. Formed in 2006, Grassroots supports individuals, organisations, and communities around the UK to develop the skills and confidence they need to save lives. Their approach is simple: get people talking openly and directly about suicide. When that happens, lives are saved.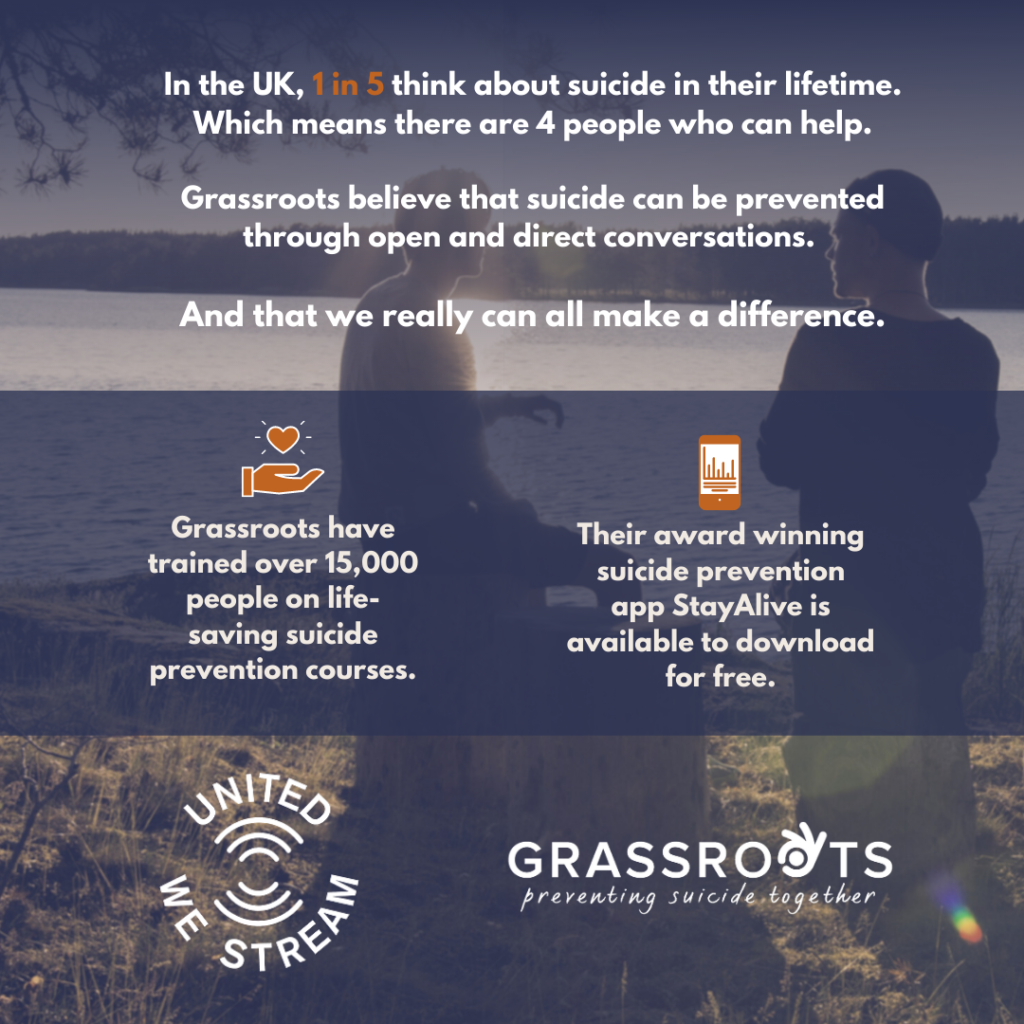 They work in three ways:
Influencing Change: they break down stigma and tell people that it's OK to talk about suicide. In fact, it's lifesaving.
Educating: they teach people to identify those at risk and carry out effective suicide interventions.
Connecting: they help people easily access support by signposting to lifesaving services.
They have trained over 17,000 people, helping them to become ready, willing, and able to support someone in crisis. The training works. 75% of participants report using their skills to support someone within six months of the training. 72% say they used the skills to keep someone safe from suicide. Grassroots estimates their training has helped save at least 12,000 people from suicide
They developed the pioneering suicide prevention app, Stay Alive. It's been downloaded over 150,000 times and translated into 4 languages. It's free, award-winning, endorsed by the NHS, and proven to help people keep themselves and others safe.
Community is central to Grassroots' work. Connection; shared purpose; belonging: community is an incredibly effective protection against suicidal thoughts. Before lockdown, they ran monthly gig nights at local venues including The Rose Hill and The Hope And Ruin, often working with Brighton charity Gig Buddies. They know how important night-time venues are to communities, particularly Brighton's. So, their mission aligns perfectly with United We Stream.

Find out more here: https://www.prevent-suicide.org.uk/